Halali and Tsînab
- Artificial borehole and natural well -
The Halali tourist camp was opened in 1967. Unlike Namutoni and Okaukuejo, it hadn't been a police station beforehand. The waterhole which can be viewed today from the camp is not a natural spring. Indeed, especially in the western parts of the park, many of the accessible waterholes are artificial, or are at least assisted by electric pumps or windmills; Etosha's "wilderness" actually requires substantial management and maintenance.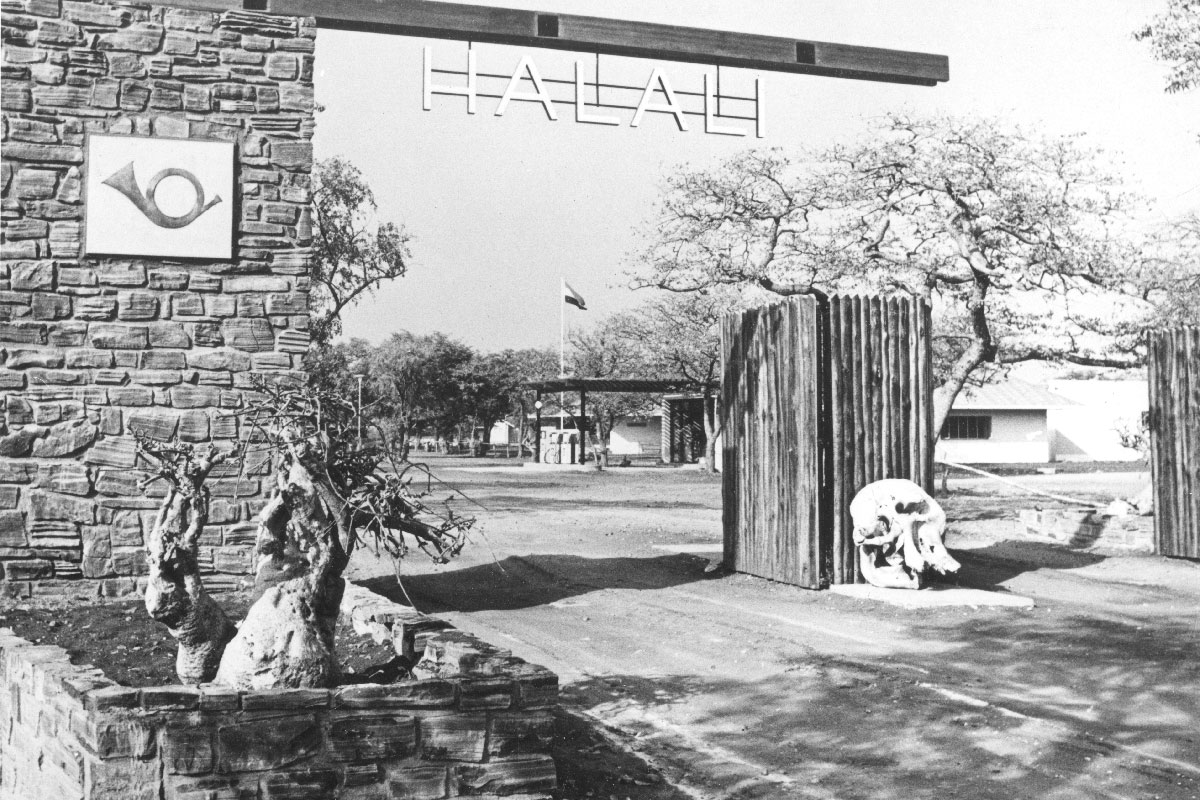 Halali entrance gate, circa 1969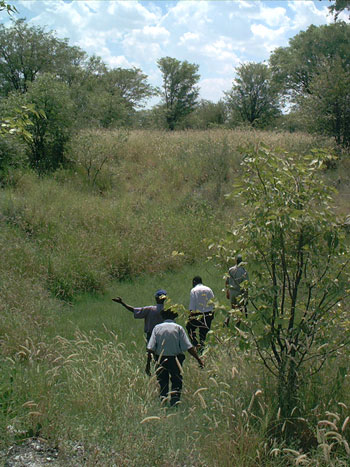 In the past, Tsînab, a natural well with a permanent settlement, was situated close to Halali, but it has been almost entirely forgotten and is no longer accessible to the public. The water from the well was relatively poor, but it was nevertheless fit for human consumption. Because the well was not an open fountain, it was not easy for animals to drink there, and the Hai||om rather hunted on the nearby plains than at Tsînab itself. Some waterholes like Tsînab had to be regularly maintained and cleansed of mud; the trampling of those animals that did come to the well could easily block the natural flow of water.
Two Hai||om men who were born at Tsînab were Willem Dauxab (whom we have already met in connection with ‡Homob and settlement patterns) and Axarob ||Oreseb. Willem spent those parts of his childhood when his parents weren't at ‡Homob or other settlements at Tsînab. Axarob was a solitary, shy person who found it difficult to interact with people. He was most at home living alone, out in the bush; his dogs were ample company. When the Hai||om had already been expelled from their former settlements, Axarob refused to settle down at the tourist camps or outside the park on a commercial farm. He continued through the 1960s and early 1970s to spend extensive periods "in the bush" in Etosha with his dogs, surviving by hunting, which had by then become "poaching".
Both Willem Dauxab and Axarob ||Oreseb died in 2008.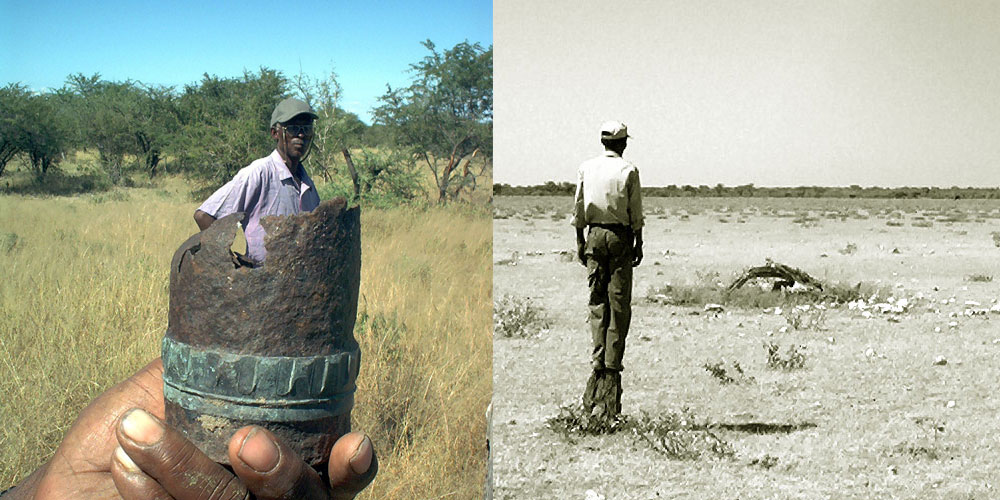 Willem Dauxab (left) and Axarob ||Oreseb at |Nameros